Peter Georgescu is Chairman Emeritus of Young & Rubicam and previously served as the company's CEO from 1994 until 2000. He was the first chairman of Young & Rubicam born outside of the United States. His career spanned some 40 years, including top management experience both in the United States and around the world. He was instrumental in developing and fostering the integrated communications strategy that shaped the course of Young & Rubicam's progress and became the standard for industry thinking. After retiring from Y&R, Peter served on the boards of seven public companies, including Levi Strauss, International Flavors & Fragrances, and others.
Most recently, Peter has become chairman of the board of H2C Inc., an energy company providing end to-end transportation of clean, green hydrogen from renewable production areas to the marketplace. H2C's mission is to help reduce the devastating impact of climate change on our threatened planet.
Peter's belief in the power of education has led him to hold board positions at organizations such as: A Better Chance, Polytechnic University, Paul & Daisy Soros Fellowships for New Americans, Stanford Business School Board of Advisors, and Phillips Exeter Academy. Additionally, Peter continues to serve as Vice Chair Emeritus of NewYork-Presbyterian Hospital.
For the past decade, Peter has worked on the issue of inequality in America. His latest book, Capitalists, Arise!, is a battle cry for business' imperative need to change. Currently, he is working to install stakeholder capitalism as America's business governance. In this work, Peter serves as a director of JUST Capital.
He holds honorary doctorates from The University of Alabama and Cornell College; he is also the recipient of the Ellis Island Medal of Honor. Peter arrived in the United States from Romania in 1954, at age 15, where he had been held as a political hostage in hard labor. He was gifted entrance into Exeter Academy having arrived without speaking English and with a fifth-grade education. Three years later, he entered Princeton University, where he received his B.A. with cum laude honors, followed by an MBA from Stanford Business School.
Peter and his wife Barbara split their time between New York, Chautauqua, and Florida.
He has authored three books: Capitalists, Arise!, The Source of Success, and The Constant Choice.
---
Timeline Gallery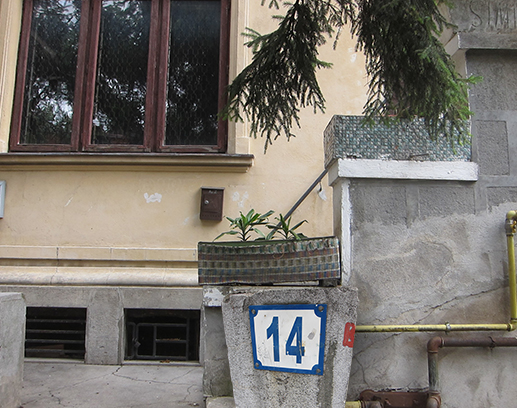 ---
A Family Reunited
This short video recounts the Georgescu parent's refusal to submit to blackmail, at great personal risk—and the ultimate vindication of their adherence to what was right.