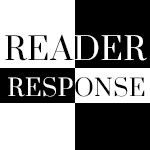 Hi Peter!  I just finished "The Constant Choice" and I wanted to let you how much I enjoyed it. It's a helluva book which I had trouble putting down.
Through my relationship with you and your family website, I was familiar with your early history but this book brought the up-front personal view I had not experienced before. You've missed your calling……your writing couldn't be better. My favorite parts were your comments about parenting your son Andrew and your last chapter and Conclusion.  Being a father of two boys, I know the feelings you described. Your religious/spiritual journey is similar to mine—I consider myself agnostic with a Buddhist orientation.
Thanks for this wonderful book! I gave it a good 'plug' in my Class Notes in Stanford Business Magazine. 
I enjoy your Tweets which I follow. All the best and continued success with your important book,
Duane
Peter, I have finished reading the book and rereading selected portions. Again, congratulations and thank you for your yeoman effort, resulting final product, and for continuing to be a force for good.
The Constant Choice provided me with a remarkably candid view of and insights into your extraordinary background, family, childhood challenges, soul searching, accomplishments, and future ambitions. I knew nothing of Frances Bolton or William Saltonstall, or much about your Exeter days. And, I hadn't known the specifics of your childhood under communism in Romania, or about the crisis that led you to the Silva program, or about your years' long quest to reconcile your life experiences with evil and eastern orthodox religious background.
I am no genetics expert so I can't predict the likelihood that one's constant choice of goodness over evil will find itself into the dna of subsequent generations. But, as myself the beneficiary of grandparents and parents who were truly good people, I wholeheartedly agree with the importance and influence that a good family has, whether it is genetic and/or environmental.
I found your religious and philosophical journey, and reconciliation, thought provoking and educational. Neither Carol, I, or our children, are religious, although I was raised a Presbyterian and my sister Mary Ann is a deeply religious long time Episcopalian who recently converted to Catholicism. In the last year or two, Carol and I have attended sporadically the Unitarian Universalist Church here in Sacramento. It's inclusive and a "serve others" approach seems consistent with your view that God is not anthropomorphic but a spiritual force found in and expressed through those who are forces for good, eg. Jesus, Mohammed, Gandhi, King and Mandela and countless others.
I have watched with awe and pride my son Michael's hard work in writing poetry and novels. That experience, along with my aborted efforts at creative writing after years of analytical legal professional and academic writing, give me great appreciation for what you have attempted and accomplished in the Constant Choice. And I greatly admire your drive to be a continuing force for good by sharing your life journey with others. Perhaps most of all, I am grateful that through this book a college roommate and longtime friend has shared so much about his remarkable life and, by doing so, enriched my understanding of both you and myself.
Ned
---