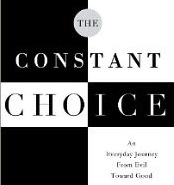 Here is a message for book clubs, students, and all Americans. It will foster deep and valuable insights — the kind we should all experience. After divulging the story of his horrendous early years in Romania he presents an outsider's view of the America he came to, entirely without knowledge of the reality of our pluses and minuses. Before long he is able to identify American's failings and tells us of the impact those experiences bring him — heavy reminders of his youth and mental distress for him throughout life.
From Georgescu's earliest days faith in God provides a rock that sustains him. Throughout his adult years, despite troubling realization of the immoral actions of other people, he not only masters the skills necessary to take on very successful leadership, he continues to hunt through theology and meditation with many remarkably effective — albeit some unusual — consultants.
His story also paints the beautiful periods of his life with individuals and places that bring him gratitude, hope, pleasure, opportunities, and love. A more touching book could not inform us more on the significance of what our country can represent.
C.H., Amazon
---